Cost Sector Catering magazine to change its name
August 7, 2019 - 10:55
We are excited to announce that Cost Sector Catering, the magazine that has specialised in covering the high-volume catering sector since 1993, is to change its name from the September issue to Public Sector Catering.

The announcement, made in the August issue out now will also be reflected in the website.
Editor David Foad said: "We are making changes to both better serve readers and better reflect the catering industry we work in.
"For some time now the focus of our coverage has targeted caterers - both in-house and contractors - working in the public sector, which we see as including schools, universities, catering colleges, healthcare, social care, prisons and the military.
"Despite obvious differences, the various sectors have long shared common interest in issues such as procurement, regulation, working to tight budgets and catering in high volume.
"Out of this shared experience, those working within public sector catering have found mutual support and strength in networking, sharing and joint action. The PSC100 group is but one example of this collaborative spirit.
"Our change of name will simply bring everything into line, making explicit what has for some time been the reality behind the old name."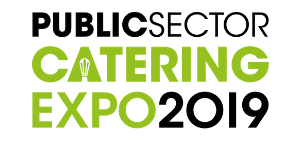 The launch of Public Sector Catering magazine will also herald the inaugural Public Sector Catering Expo in November, where seminars, debates, cooking demos and networking will give the industry an event that shines a much-needed light on its concerns. For more information about the Expo here .