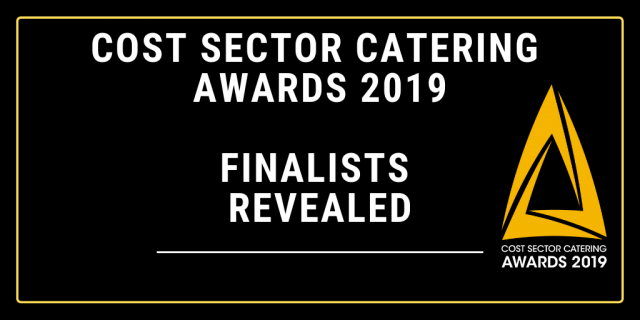 Cost Sector Catering Awards Finalists Revealed
March 25, 2019 - 15:55
Today the final list of shortlists for the Cost Sector Catering Awards 2019 have been revealed following the release of the first two groups last week.
These nominees will gather with industry colleagues across public sector and workplace catering on April 25th at the Hilton London Metropole to find out who the winners will be.
There are 18 judged categories, and Cost Sector Catering brought together 18 industry experts to help whittle down the 139 entries to a shortlist. The awards night also includes two further honours that aim to recognise long-term achievement;
Public Sector Lifetime Achievement Award
Contract Catering Lifetime Achievement Award

These last two awards are presented to individuals or organisations who, during a notable career in the industry, have demonstrated outstanding leadership qualities, drive, ideas and influence that organisers believe make them worthy winners.
One final category, the Armed Services Award, has still to be judged, with the shortlist to be announced on April 1st.
Good luck to all that are shortlisted!
Take a look at the full list of finalists here.
You can book tickets and tables to attend the awards evening on Thursday 25th April at the Hilton London Metropole.